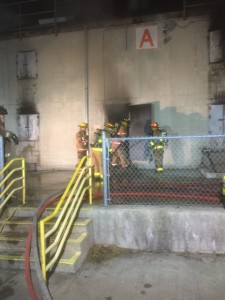 Members of the Oldwick Fire Company along with members of East Whitehouse Fire Company, drilled at the Hunterdon County Training Center in Annandale. The live burn exercise simulated a basement fire with fire extensions to the second floor.
The drill reinforces fire fighting skills including: Command, Communications, Size Up, Pump Evolutions, Hose Handling, SCBA use…..
East Whitehouse is one of many mutual aid companies that Oldwick works with. Joint drills such as these improve teamwork on the fire ground.